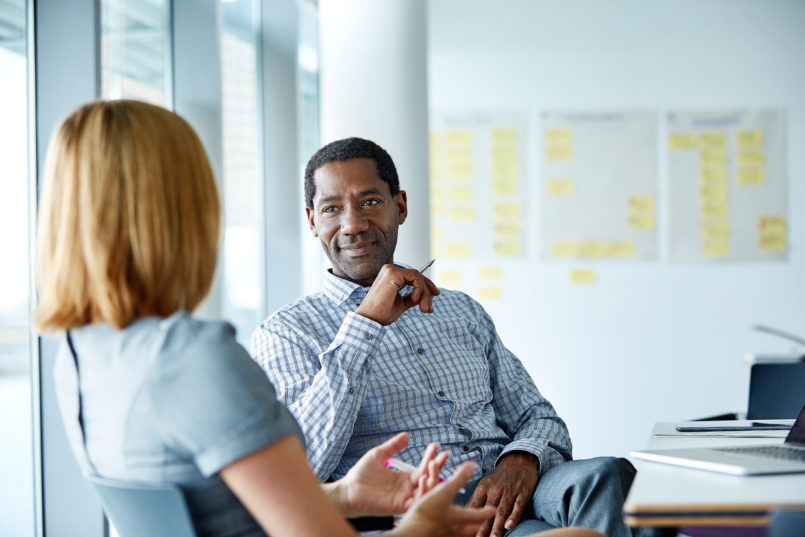 06 May

Choosing a Mentor Coach
How to Choose Your Ideal Mentor Coach
Co-Authored by Fran Fisher, MCC and Sandra Jones, PCC
Working with a mentor coach takes one part courage and two parts commitment.  When you are ready to make the investment in notching up your confidence, sharpening your edges, or improving on the art and science of your coaching skills, hire a mentor coach.  For the best possible outcome from your mentor relationship here are seven guidelines:
Know your strengths. What aspects of your coaching do you feel confident about and on which you have consistently received positive feedback? What skills do you want to strengthen? This clarity will empower you and your mentor coach with a strong foundation for learning.

Find a mentor with proven expertise. Mentors who regularly serve the ICF Community by assessing candidates for a certificate are likely to meet your expertise criteria. Look for coaches experienced in delivering feedback, such as a faculty member of an accredited school. Click this link for ICF's full mentor qualifications.
 Seek a good match. Pay attention to how a mentor coach describes their mentoring services. Look for testimonials. Interview the prospective mentor and, if possible, one or two of their clients. Share your list of criteria with a prospective mentor and ask how they see themselves helping you reach your goals. There is something to be said about hiring someone who matches your style. However, years ago, I hired a mentor coach who had a very different coaching style. My motivation was to expand my own depth and breadth of skills, and I did.
Find a compatible feedback style. Let your prospective mentor know the style of feedback that works best for you. If after you are working with a mentor for a session or two and their feedback style isn't working for you, ask to review the feedback process in terms of what's working and what isn't working for you.
Would a one-on-one or a group experience work best for you? Sometimes we cannot see/hear things about our own coaching but when we hear the same behavior patterns in others, we can see the need to change and then have a safe laboratory to test our new approaches among colleagues. As of 2012, ICF now allows for seven of your ten required hours to be in a group setting.
Consider working with more than one mentor. Some people want to broaden their experience of different listening styles or different feedback styles. Consider this: If you are fulfilling the ICF requirement for a minimum of ten hours of mentored coaching, consider hiring two mentor coaches for five hours each.
 Leverage your learning process. Ask your prospective mentor about any specific tools they may use. Ideally your mentor coach will provide a variety of approaches: written feedback and oral feedback on your recorded or live coaching with your own clients, coaching you and debriefing your learning, or having you coach the mentor and receive feedback. Most empowering is a mentor who asks you to reflect on your own strengths and opportunities for improvement, so you develop the habit of self-assessment.
Working with a mentor coach takes one part courage and two parts commitment.  By reading this article you are well on your way to demonstrating the courage and commitment to have a successful and rewarding mentoring experience.