Inspiring Competence is for experienced coaches who are passionate about continuous learning and personal growth adventures.
I invite you to step into an intimate learning environment with like-minded and like-spirited peers.
Are you eager to:
Enhance your coaching mastery to extraordinary competence?
Stretch yourself into new learning territories?
Leverage your strengths and passion for greater contribution?
Break through your inner glass ceiling for your self-actualization?
Imagine the benefits, as together, we:
Empower your personal learning, growth, and transformation
Deepen your coaching presence and power with clients
Enhance your coaching skills for accessing the transformational zone
Learn in the safety of supportive connections in your small group of peers
Earn 16.5 ICF CCEU's and 1.5 ICF RD and fulfill your required 10 hours of mentoring if needed
This course includes:
The Core Values Index Assessment for revealing your innate nature and how to live and work true to the deeper truth of who you are
Creating your NEW STORY of self-empowerment personally and professionally
Feedback pointing to the MCC level of ICF Competencies
Read what a past student has to say:
Thank you for your wisdom, insight and feedback — and your encouragement! … when I look back at how much I have learned in this class, it is mind-boggling. I know this experience has stretched me, changed me and caused me to grow tremendously as a coach." – Denise T. PCC
Inspiring Competence Format:
Small group of 5 participants MAX
Zoom platform; session recordings included
Pre-course assignment: CVI assessment and 1:1 debrief
Pre-Course 1.5 preparation session, plus ten 1.5-hour group sessions, plus three 1:1 private sessions
DATES: January 19 – May 25, 2021 .  Tuesdays 9-10:30 Pacific (12-1:30 Eastern)
Sessions include: Sharing & celebrating, learning and breakthroughs, coaching with peers and mentor
feedback, coaching with supervision feedback, Q & A, skill exercises, and DEMOS
Fee/terms
Program fee: $1,650 USD paid in full in advance ($5,400 value – 18 hours @ $300/hour)
OR: payment plan (a) $170 per month X 10 months; or plan (b) $340 per month X 5 months
EARLY BIRD: $1,550 paid in full before December 1, 2020.
Attending this tele-class, I created a transcendent breakthrough for myself, versus incremental improvement in my coaching effectiveness!" – Natalie B. PCC 
Please CALL Fran for more information or to  Register at +1 (253) 220-8782
or email:
Fran@FranFisherCoach.com
FOR A DOWNLOADABLE PDF CLICK HERE
DOWNLOAD PRINTABLE REGISTRATION FORM
With great skill, warmth, respect, patience, humor and a profound love of coaching you wove together a group of strangers into an international learning community. This was a wonderful growth experience." – Michael K. PCC
YOUR COACH AND MENTOR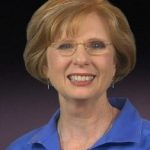 HI I'm Fran Fisher, Master Certified Coach. I will be your coaching guide, mentor, supervisor, and program facilitator for your individual and group experience. I'll also share my insights, best practices, and 'secret sauce' I have gained over the last 25 years of coaching, training coaches, mentoring, providing supervision, and assessing ICF exams at the PCC and MCC level.
Fran is a Master Certified Coach (MCC), visionary leader, international speaker, and published author. She specializes in providing coaching and mentoring for experienced coaches.
Recipient of The Lifetime Achievement Award 2012 by the ICF Chapter Washington State, Fran is recognized internationally as one of the pioneers and champions for coaching. She served as a founding International Coach Federation, ICF, Executive Board member, and co-chair of the Ethics and Standards Committee, responsible for developing the Credentialing Programs for aspiring coaches and training schools. Fran was the first Executive Director of the Association for Coach Training Organizations, ACTO. She is currently serving ICF as a PCC and MCC Credentialing Assessor.
In 1991, Fran founded the Living Your Visionâ (LYV) process for empowering individuals in transforming their visions into reality. In 1997, Fran founded the Academy for Coach Training, one of the first International Coach Federation (ICF) accredited schools.  In 2005, shifting her focus to private practice, and more writing and speaking, Fran sold the ACT and LYV businesses and their associated trademarks to I & AM, LLC dba invite CHANGE.
Fran is certified in Tilt 365 assessment, Learning in Action (EQ), Dependable Strengths, and licensed Core Values Index assessment, and Living Systems Team Coaching,
Fran is author of:
Violet's Vision,  WWW.VIOLETSVISION.COM
The Illusion of Hopelessness,  WWW.THEILLUSIONOFHOPELESSNESS.COM
Calling Forth Greatness,  SEVEN COACHING WISDOMS FOR TRANSFORMING YOUR LIFE 
Co-author of Empowerment Selling,  WWW.EMPOWERMENTSELLING.COM
WWW.MYPORTABLEMENTOR.COM  Audio series
WISDOM WAY COACHING MASTERY Audio Series
Fran lives near Seattle, Washington, USA.  In her leisure time, she enjoys ballroom dancing, long walks on ocean beaches, and hiking Pacific Northwest trails.