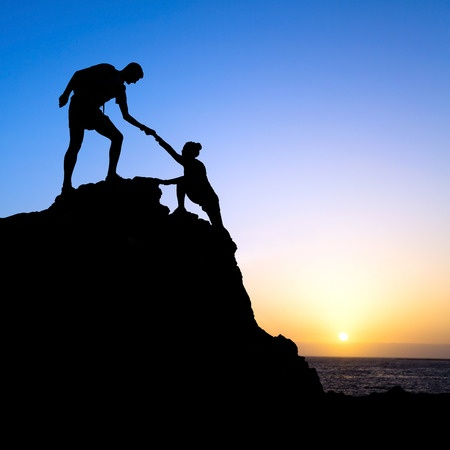 23 Dec

Life Coaching
Weaving Coaching into the Fabric of Living
Twenty years ago, the Personal Professional Coaching Association board members (forerunner to today's International Coach Federation) met in Sedona, Arizona, to begin creating a vision for coaching in the world.  This small group of passionate visionaries looked into their inner sight and together created this vision of coaching by 2015.
Ten years later (2005), at the ICF international conference in San Jose, California, that vision was being fulfilled.  There were coaches from all over the world, representing health care, parenting, financial, ministers, attorneys, retirement, ADD/ADHD, and people in prison, to name a few.  There was greater trust and acceptance of coaching in corporations, business, leadership and career development. In fact, the recent ICF Global survey reported that 75% of Fortune 500 companies today are utilizing some form of formal external or internal coaching.
As a participant in both of the meetings described above, I see how "weaving coaching into the fabric of living" was happening in my life and coaching practice.  I started out with a target market of working with entrepreneurs. Over time, new and unexpected opportunities opened up for me, such as founding an ICF accredited school, and discovering my passion for teaching, training, and mentoring coaches. Then coaching wove into another life opportunity when I was invited to design and deliver a coach training curriculum for Washington State case managers working with the homeless and people living in low income situations. All of my previous coaching experiences came to bear as I challenged myself to find creative ways to bring coaching to people living in crisis situations. Daily, they face competing priorities of finding shelter, food, transportation, education, jobs, health care, and addiction recovery guidance and support, etc.  This challenge stretched me, expanding my capacity for compassion and strengthening my ability to hold clients accountable without getting hooked in their drama. And, little did I know that this experience was preparing me for my next unfolding adventure in the fabric of living.
The Coaching Legacy
One of my coaching clients, a graduate of my coaching school, the Academy for Coach Training, was a young man named Craig Trowhill who was a martial arts instructor for youth. He was also coaching youth caught in the juvenile court system in Toronto, Canada. Craig was called a "game changer" by his colleagues because of his profound gifts of building trust, deep listening, and compassion.
Craig lived with an anxiety disorder and chronic physical pain. In his youth he lived the "street experience"—gangs, drugs, and violence. When he discovered martial arts and coaching, he heroically turned his life around to be of service, working with youth.  On May 21, 2011, in the dark morning hours, a security guard found Craig lying at the bottom of a long stairwell in a public place.  The autopsy stated that he did not die as the result of any foul play or substance abuse but from the injuries incurred by his fall down that stairwell.  Craig's death was a great loss to the nonprofit organization he worked with, the youth, the community, his family, and friends. His visionary leadership is a legacy now that fuels the future generation of coaches working with youth at risk.
In a coaching session, Craig had told me his dream of publishing a book that would send a message to youth: "If I can turn my life around, so can you!"  I had declared to him that I would help him fulfill that dream.  After his death, I was so inspired by his courage and determination to turn his life around and help others do the same that I felt called to tell his story.  So, I kept my promise to see his vision realized.  I have now published the book, dedicated to his memory, titled The Illusion of Hopelessness.  Told through interviews with Craig and others who are incorporating a coaching approach in their programs, The Illusion of Hopelessness shares how aspects of the Coaching model are being used successfully across a range of programs for youth-at-risk around the world.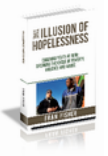 For more information about the book, go to The Illusion of Hopelessness.  You can also find the book in paperback or for your Kindle at Amazon.com
I encourage you to "let" the winds of creativity, passion, curiosity and openness reveal new territories of possibility for you. You too may be surprised to discover new places you can contribute coaching into the fabric of living and new places within yourself for stretching and growing.