You can call Fran directly at (253) 220-8782 if you have any questions.


Life coaches, business coaches, executive coaches, health coaches, managers, consultants, teachers —anyone who helps others make the most of their lives, careers and education—the Core Values Index assessment increases your ability to:

• Help your clients uncover their underlying issues

• Read their true nature

• Adjust your own nature to create the greatest rapport

The Core Values Index cracks the code on revealing our unchanging nature. With over 94% repeat score reliability, business and organizations have been using the CVI to increase performance and profitability because it helps them put the right people in the right seat, doing the right work.

Benefits for coaches:

• Helps us guide our clients to more satisfying life and careers
• Gain greater access and leverage with our own innate capacities
• Utilize a compelling marketing strategy with this tool
• Grow a fulfilling business and build a residual income stream*
• Enjoy being more fully WHO You ARE!!

Benefits for clients:

• New level of self-awareness, taking them to their highest and best
• Greater access and leverage for their innate strengths and capacities
• Achieving more satisfying outcomes and results
CVI™ Certification
The CVI™ is quickly becoming the "assessment of choice" for many coach practitioners around the world. Most assessments measure at the personality and behavioral level which tends to adapt to any context or life situation. The CVI measures our innate humanness, the part of us that doesn't change. With over 94% repeat score reliability, we have captured and quantified what Abraham Maslow called the "inner unchanging nature of people" and subsequently, we are able to see where a person is wired to operate in their work, in their life, and where they will make their highest and best contribution!
Certified in the use of the CVI™ prepares you to:
• Reveal a clear human operating system that is unique to the individual you are coaching
• Provide a foundation to career path planning, transition, personal/professional optimization, and relational dynamics
• Show specific conflict styles and how they relate to how we are wired
• Learn a coaching model you can use in your coaching engagements
You will receive:
• 10 Free CVIs to use for practice, or with family, friends, and colleagues or clients.
• 4 hours of ICF CCEU's
• Branded/personalized CVI account with a 30% discount on Taylor Protocol books
• 10% commissions on referrals*
Download .pdf - Additional CVI programs (pdf of 4 additional programs)
If you choose to upgrade your FREE CVI profile report, here are additional programs available for further deepening your own self-awareness and leveraging your innate capacities.
Delivering essence-based coaching and Core Values Index training,
Empowering highest and best contribution.
I am a Taylor Protocol Master VAR - providing coaches and others with essence-based coaching and CVI Practitioner training.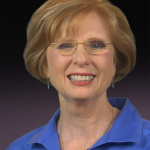 Fran Fisher, MCC, is recognized internationally as one of the pioneers of the coaching profession. Fran was a founding board member of the International Coach Federation (ICF). As Co-Chair of the Ethics and Standards Committee, she was responsible for designing the original credentialing programs for coaches and coaching schools. Fran was the first Executive Director of the Association for Coach Training Organizations (ACTO). She is an ICF exam assessor.
Fran is President of FJFisher Coaching and Consulting, specializing in training and mentoring aspiring as well as seasoned coaches worldwide. Recipient of the Lifetime Achievement Award 2012 ICF Washington State.
fran@franfishercoach.com
253-220-8782
www.franfishercoach.com
CVI Practitioner Testimonials:
"For me, the foundational concept resonates very strongly: the importance of individuals making their highest and best contribution. I've built a lot of what I'm offering in my business and marketing messaging around it – and it's all working very well. I'm currently on track to achieve my highest revenue level in 17 years. I look forward to a long and mutually beneficial relationship together." ~Gary Breininger, BGR Coaching Strategic Solutions, Inc.
"The CVI has become a massive part of my life. When I first took it nearly 3 years ago, it completely threw me through a loop. I was shocked by how accurate it was. It opened my eyes to where my immaturity was and gave me a way to first recognize it in my life and then to overcome that immaturity. In both my home life and work life I have a significantly better understanding of those around me, leading to stronger relationship and productivity. The CVI has been my career counselor, helping guide me in deciding career path choices. The CVI has become the key that unlocks my potential in the endeavors I choose to take. I have deep gratitude for the CVI and the technology that's coming out of Taylor Protocols." ~Alex Barnes
"The CVI has provided me so much in my coaching practice and personal life:
• My self-awareness, what my natural core values are and what values I can choose to build have been identified in a clear, concise and powerful way. This awareness offers me more ways to create connection with my family and my coaching clients.

• My clients are able to connect with the CVI results and empower their projects, relationships and their personal growth.

• My husband of 30 years has taken the CVI and as a result our conversations have grown immensely creating more authentic communication. This has allowed us to move forward together, speaking the same language with support and compassion." ~Judy Bloom, ThinkWell Coaching