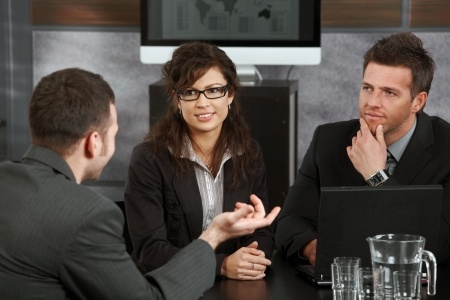 25 Jun

New Sales Approach
Empower Your Sales – A New Approach
"It is literally true that you can succeed best and quickest by helping others to succeed." —Napoleon Hill
With the dramatic changes in the business economy and as technological advances continue, sales is an area that requires a new approach.
Consumers are now better informed with the vast amount and quality of information available on the internet, which has enabled them to become more knowledgeable about products and services. Many people in the selling game are realizing that their former sales methods are no longer effective.
Galileo said:"We cannot teach people anything; we can only help them discover it within themselves." This philosophy is key to the shift that is now required.
Successful professional athletes, executives, and entertainers work with a coach. Coaching is an empowerment paradigm. It is not about telling the client who or how to "be" or how to do their life or work. Rather, it is about helping them bring forth the highest and best that is within them.
This principle of empowerment is recognized by the International Coach Federation (ICF), an international association for coaches, and is based on a key assumption that everyone is fundamentally creative, capable and resourceful.
A New Approach to Sales
Enter Stage Left:  a new approach to sales called Empowerment Selling, demonstrating a paradigm shift from selling a product or service to facilitating the customer in a client-generated solution for a successful outcome, and for building collaborative, ongoing relationships. Empowerment Selling presents a powerful approach called The 3C Principle: Connect. Clarify. Cultivate. The 3C Principle focuses on the essence of this underlying empowerment philosophy for effective sales, versus detailed mechanics or formulated scripts.
What is the 3C Principle?  Connect, Clarify, and Cultivate—the coaching approach to sales.  By employing these actions on a daily basis we can have a profound positive effect on the life of others, and in turn our own.
Available in ebook and paperback on Amazon.
The 3C Principle
Connect
Start by asking your clients: "What is the one thing I can help you with today?"
Be service oriented versus sales focused
Be caring and fully present; LISTEN deeply
Be considerate of the client's agenda, not mine
Be a collaborative partner
Be committed to the quality of the relationship
Clarify
Ask: "What is most important and best for you?"
Support the client in identifying what is best for them
Assist the client is clearing the barriers to what they need
Explore options and generate possibilities
Empower the client's decision-making process
Acknowledge and respect their choices
Cultivate
Ask "How can I continue to support your success?"
Facilitate the client: what/when/how they will proceed
Reinforce the value of the relationship
Plant seeds for continuing the relationship
Trust in the process/outcome (I + A = M)
Acknowledge the client