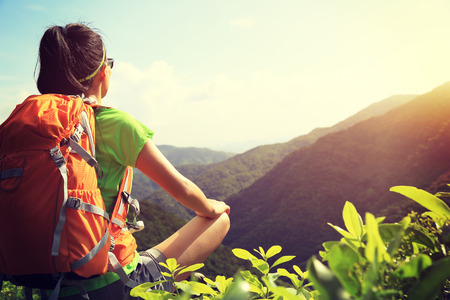 21 May

Life Vision
Aligning Your Two Faces of Vision
"Nothing happens…but first a dream." —Carl Sandberg
"Without vision, the people perish."  —Proverbs
"Your vision will become clear, only when you look into your heart. Who looks outside dreams. Who looks inside awakens." —Carl Jung
Quantum physics shows us that nothing exists in the physical world, but first exists as thought: form follows thought. So, when we align with this principle, we can more effectively realize what we want to create in our personal lives and our work.
Two Faces of Vision
I suggest there are actually two faces to vision — the outer vision of a future we  want to enjoy and another face that has often been overlooked or underestimated: our inner vision.
OUTER vision is where we are going TO. It's seeing a mental picture of WHAT we want.
INNER vision is who/where we are coming FROM right now. It's seeing the highest qualities of WHO we are at the core of our being.
Who you are being in the present moment, as an individual or an organization, has an impact on the quality of the future you create.  Embrace both your inner and outer visions with your awareness and intentionality and you will move toward what you desire with greater satisfaction and fulfillment.
What is Your OUTER Vision?
Successful expanding business? V
ibrant health?
Intimate relationships?
Prosperous financial well being?
More fun?
More time?
Better balance of work/play?
Greater profitability?
What is Your INNER Vision?
If it is anything other than Creative, Resourceful, Courageous, Generous, Trusting, Passionate, and Powerful, etc. – in other words, the qualities of your innate nature – then discover your limiting beliefs and learn how to release them, SO THAT you can live the life and do the work you desire.
In support of your Inner Vision discovery process, here is a FREE personal assessment, to help you learn more about your innate nature and how to make your highest and best contributions in your life and work.
Your FREE Core Values Index™ Assessment
Align Your Visions
Bring your inner and outer visions into alignment, so that the qualities of your inner vision are empowering the fulfillment of your outer vision. To help you get there, ask yourself:
On a scale 1-10 how aligned is my OUTER vision with my INNER vision? (1 low – 10 high).
What is one limiting belief that is a barrier to me living at a 10?  Examples: "I don't deserve." "I don't have enough money." "I don't know how." "I'm afraid I will fail." "I might make a mistake."
What strengths, values, or empowering beliefs will empower me to overcome that barrier?
What is one action step I will take today or habit I will change to raise my alignment score?  Examples: I will not let my worry about what others think stop me doing something I really want to do. I will make 10 sales calls per day, even though I am afraid of rejection. I will have business cards printed even though I am not sure they are perfect. I will practice in front of the mirror before I make the presentation.
I invite you to bring your two faces of Vision in to alignment by following through with a commitment to live more TRUE to the essence of who you are.
"Do not allow your life to represent anything but the grandest version of the greatest vision you ever had about who you are." —Neale Donald Walsch